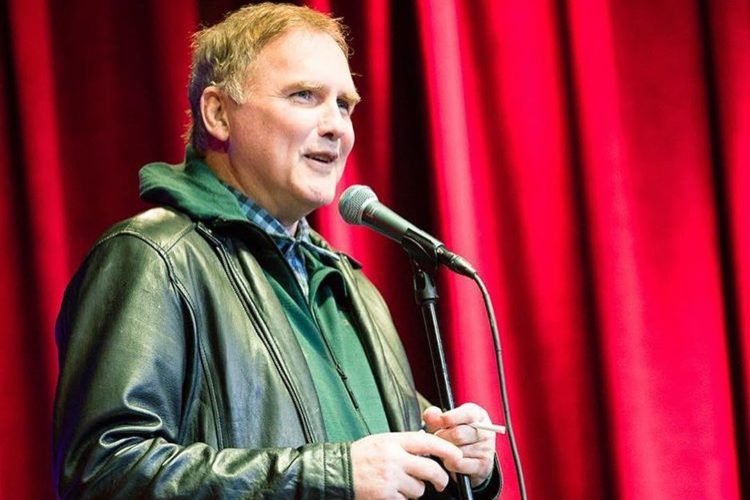 One of the greatest comedians of all time, Norm Macdonald, passed away on September 14 after a nine-year, private battle with cancer, at the age of 61-years-old. Through it all, Macdonald never stopped making the entire world laugh.
Norm Macdonald – A Stand-Up Legend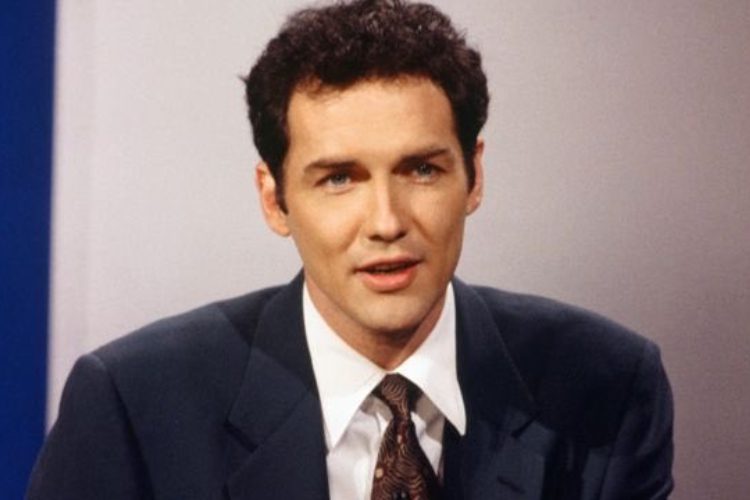 Most Americans learned of Canadian comedian Norm Macdonald after becoming a Saturday Night Live cast member, taking over the Weekend Update desk in 1993. "There's something in his comedy — there's just a toughness to it," SNL showrunner Lorne Michaels explained. "Also, he's incredibly patient. He can wait." However, the audience did not get his ingenious comedy stylings at first. "I think it took some getting used to for the audience," Michaels continued. "It wasn't instantly a hit. But he just grew on them."
Sadly for fans and intelligent audience members, another SNL producer, Don Ohlmeyer, fired Macdonald after the comedian refused to stop joking about O.J. Simpson during his infamous murder trial. Ohlmeyer and Simpson were friends, and the producer supported him during Simpson's literal murder charge. Fearless comedian he was, Macdonald refused to stop telling jokes. After the trial ended, Macdonald made one last joke during his final night as a regular SNL cast member: "It is finally official: Murder is legal in the state of California."
While Ohlmeyer continued to try and ruin Macdonald's career, it did not stop him from becoming one of America's biggest stars. He starred in a variety of hit movies, like em>Billy Madison and others, joined the show Last Comic Standing as a judge, wrote for sitcoms like Rosanne, and even starred in his own sitcom, Norm. More recently, Macdonald started his own hit podcast, Norm Macdonald Live and also created a Netflix show, Norm Macdonald Has a Show.
Meanwhile, behind the scenes, he fought a private battle with cancer…
Not A Loss, A Draw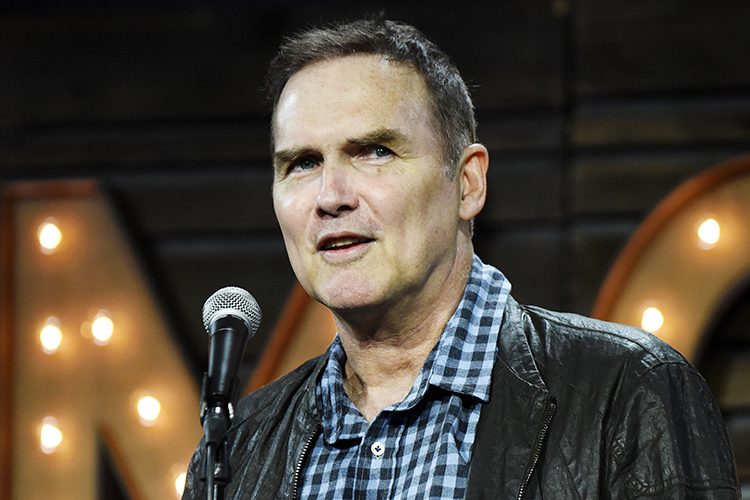 For the past nine years, Norm Macdonald fought an incredibly private battle with cancer. The comedian didn't even tell some of his closest friends! "He was most proud of his comedy," his longtime friend and producing partner Lori Jo Hoekstra explained to Deadline. "He never wanted the diagnosis to affect the way the audience or any of his loved ones saw him. Norm was a pure comic. He once wrote that 'a joke should catch someone by surprise, it should never pander.' He certainly never pandered. Norm will be missed terribly."
However, he made one thing abundantly clear: Macdonald did not think people "lost" to cancer. "In the old days, a man could just get sick and die, y'know," he joked in 2011. "Now, they have to 'wage a battle.'… And the reason I don't like it is that in the old days, they'd go, 'Hey, that old man died.' Now, they go, 'Hey, he lost his battle.' That's no way to end your life. What a loser that guy was. The last thing he did was lose. He was waging a brave battle, but at the end, I guess he got kind of cowardly… I'm not a doctor, but I'm pretty sure that if you die, the cancer also dies at exactly the same time. So that, to me, that's not a loss — that's a draw."
Now, many other comedians are remembering Macdonald's incredible talent…
Missing The Comedy Master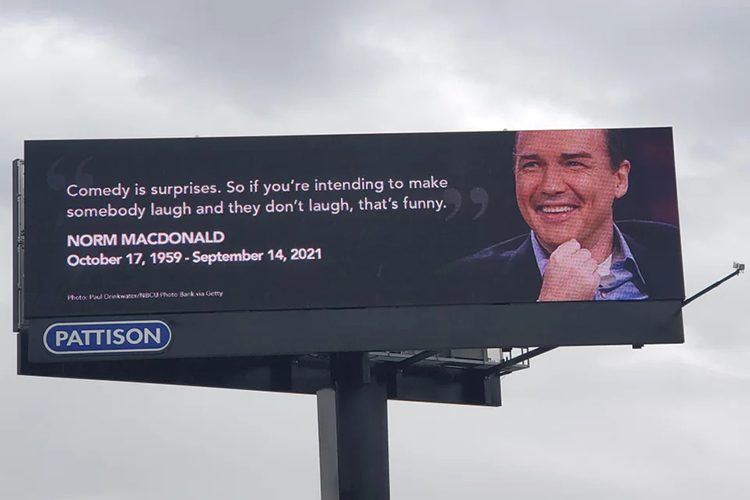 After Macdonald's passing, dozens of comedians worldwide expressed how much they loved the comedy legend. "Norm had the most unique comedic voice I have ever encountered and he was so relentlessly and uncompromisingly funny," Conan O'Brien tweeted. "I will never laugh that hard again. I'm so sad for all of us today." On YouTube, Bob Saged posted a 38-minute-long video talking about his relationship with Macdonald. "One of the gifts of my life is that he loved me and that I loved him," Saget said.
"Every one of us loved Norm…Most fearless funny original guy we knew. An incredible dad. A great friend. A legend. Love u pal," wrote Adam Sandler. Meanwhile, Jon Stewart shared a sentiment of anger that many felt: "No one could make you break like Norm Macdonald. Hilarious and unique. F**k cancer."
Norm Macdonald is survived by his son, his mother, and two sisters. Rest in peace.